Local Moving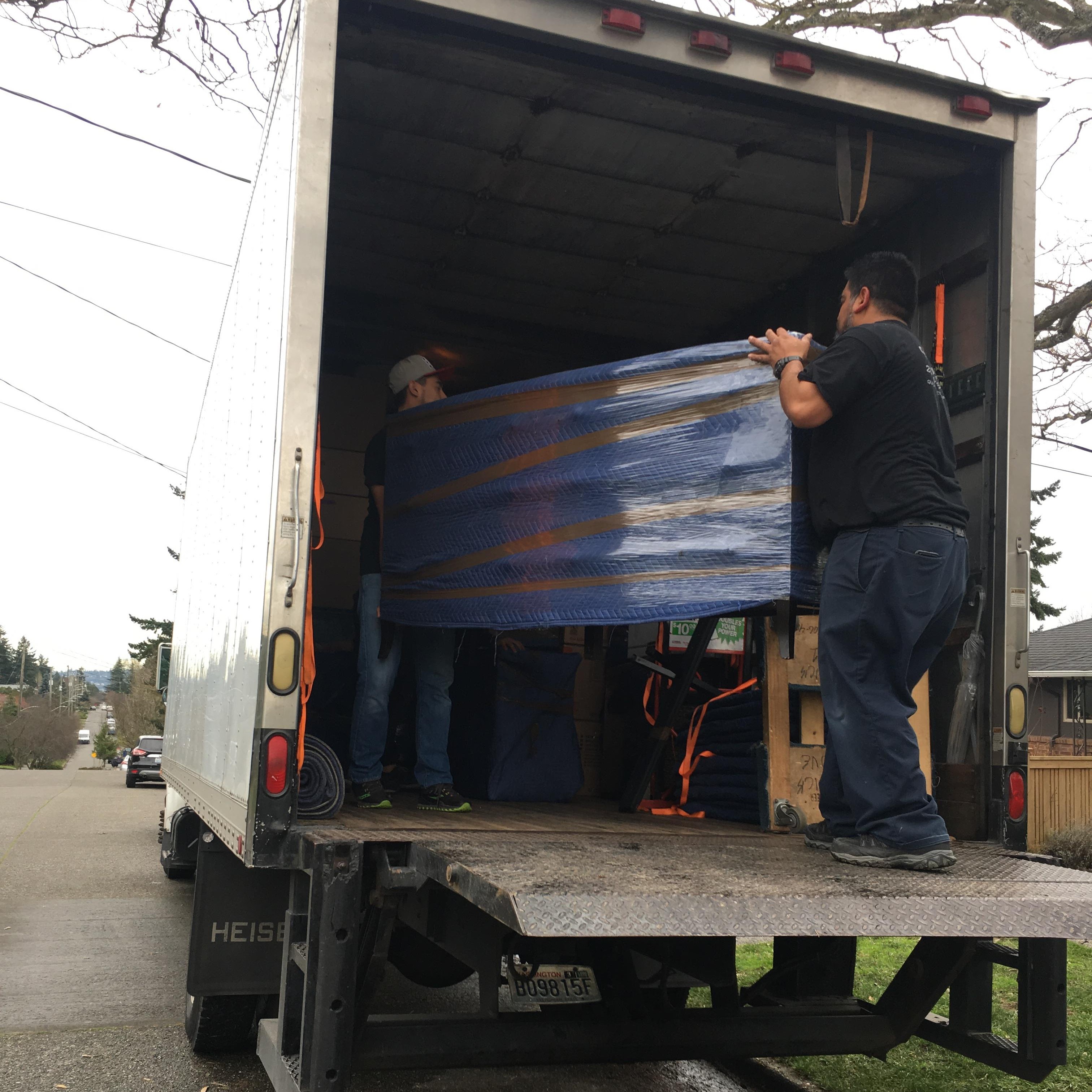 Even a local move requires a good deal of planning and may cause unwanted stress. It's important to invest in the services of trusted local movers who will transport your valued possessions with care and professionalism.
If you are planning a local move in the Phoenix Metropolitan Area (including Chandler, Mesa, Tempe and Gilbert), we offer the qualified local moving services that you need. Local moves are distinguished from long-distance moves by law in that they involve the transportation of goods or belongings within a 55-mile distance from origin to destination. We currently provide exceptional local moving services at two different service levels.
Local Moving Services
Full-Service ("Packing and Moving")
We offer full-service packing and local moving services that save you time and energy while reducing the normal stressors that come with the moving day. Let our trusted crew come by a few hours before pickup time or on a day prior to your scheduled move (depending on the size of the job). We will skillfully pack up your valuables and other household items and safely transport them to the destination site.
Moving Only
In our moving-only service, our professional moving crew will arrive at the origin site to pick up items that have already been properly packed. Customers are expected to have every box ready for our moving-only services at the scheduled start time to ensure a timely moving process.
For both full-service and moving-only service offerings, you can expect our crew to arrive at the scheduled start time and start prepping all furniture for transport. We use blankets and stretch-wrap to protect and secure all items. Our basic tool kits are always on hand to disassemble and/or re-assemble certain items to ensure they fit in our moving vehicles with little room for movement. This effectively ensures safe, reliable deliveries and optimal protection against damage during every trip.
At the destination site, all items are unloaded, unwrapped, and placed in the new home or office based on customer instructions. As mentioned, our talented local movers will reassemble furniture or other items that have been disassembled for the move, but our moving services do not include re-mounting items including TVs, art, mirrors, or other wall hangings.
Contact us to learn more about our local moving services today.
Lynn H.

| ★★★★★ Everything went very smoothly. We were impressed by how efficiently the movers managed our bins and navigated our stairs. Thank you.
See More Reviews